Coronavirus Disease (COVID-19)
Coronavirus Disease (COVID-19) Resources:
Click here to for information available when you dial 211: NC 2-1-1 is an information and referral service provided by United Way of North Carolina. Accessible via an easy-to-remember, three-digit number, families and individuals can call to obtain free and confidential information on health and human services and resources within their community.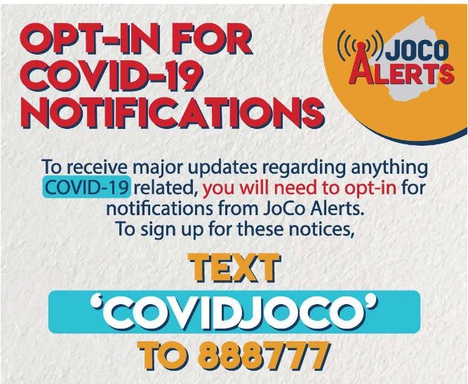 Helpful Website Links:
---
Archer Lodge Planning & Economic Development


Modified Operations
Response to COVID-19
Archer Lodge employees continue to work for our citizens. However, we want to do our part to help prevent the spread of COVID-19 and keep our staff, citizens and customers healthy. During business hours, Monday – Thursday, 8:30 a.m. – 6:00 p.m., Town Hall will have limited access for customers.
SUBMITTALS:
All planning and zoning submittals (plats, minor subdivisions, rezoning/special use applications, major subdivision, commercial site plan) should be submitted electronically to julie.maybee@archerlodgenc.gov, or sent to our office via USPS, FedEx, or UPS delivery, or dropped off in the lobby of Town Hall, 14094 Buffalo Road, Archer Lodge, NC.
MEETINGS:
All planning consultations will be conducted via digital media or by phone conference calls. Please contact planning staff at (919) 359.9727 or julie.maybee@archerlodgenc.gov to schedule a meeting. In-person TRC meetings are cancelled until further notice. Comments from TRC review will be emailed to the designated individual as indicated on the respective application. Planning Board meeting schedule is subject to change as necessary. Announcements of any changes will be posted on the: Town Hall digital sign, Town's website and Facebook page.
PAYMENTS:
Payments by check may be mailed to Town of Archer Lodge, 14094 Buffalo Road, Archer Lodge, NC, 27527, or paid at Town Hall. Checks or certified checks or exact cash are preferable, no credit cards at this time. Please make certain that your payment references the project or applicant name on the check. All receipts will be mailed to the address listed on the check upon the receipt of a completed application. Applications/fee schedule, etc. are available at https://www.archerlodgenc.gov/planning-zoning
CALL OR EMAIL:
Planning staff will be available to respond to inquiries. Please contact at (919) 359-9727 or email: julie.maybee@archerlodgenc.gov. Planning staff will respond to inquires within 2 business days.