ARCHER LODGE HALLOWEEN 2020
HALLOWEEN 2020 IN THE TOWN OF ARCHER LODGE CLARIFICATION:
We have been getting questions about trick-or-treat and other Halloween Events. Private Trick-or-Treating - what you do in your own neighborhood with your own neighbors - is completely at your discretion. We recommend following the CDC Guidelines regarding Halloween, you will find those here: CDC CENTERS FOR DISEASE CONTROL AND PREVENTION FOR TRICK OR TREATING OR NC DEPARTMENT OF HEALTH AND SERVICES GUIDELINES.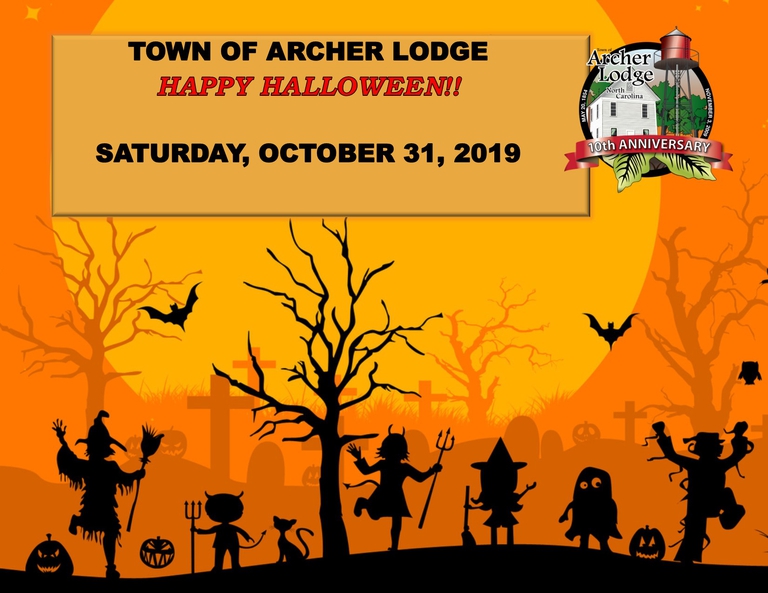 ---